PROPERTY DEVELOPMENT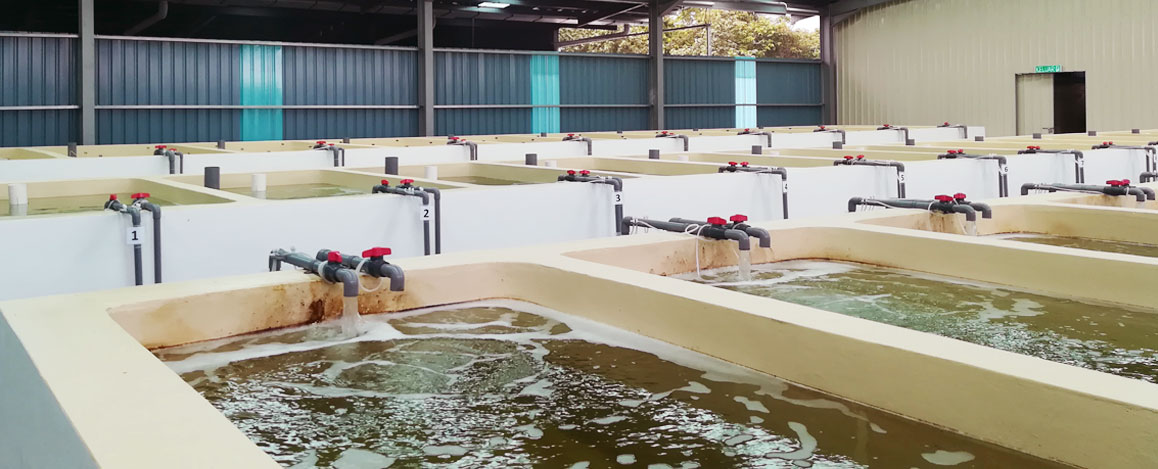 PARAGON AQUATECH (Completed Project)
Paragon Aquatech Sdn Bhd ("Paragon Aquatech") is a joint venture company that implement the Recirculating Aquaculture System ("RAS") in a land-based indoor fish farming business.

RAS is essentially a technology for farming fish or other aquatic organisms by reusing the water in the production. The technology is based on the use of mechanical and biological filters and the method can in principally be used for any species grown in aquaculture.

The land-based indoor fish farm located in Kukup comprises 15 units of fish pond which can produce 60 tonnes of fish in each of the fish pond. It is expected to produces 900 tonnes of fish per year. Besides of supply hybrid grouper, the company also supply fish fry to the nationwide market through RAS technology as well.

Paragon Aquatech aims to become the largest fish supplier in Malaysia in 5 years.
| | | |
| --- | --- | --- |
| Location | : | Kukup, Johor Bahru. |
| Land Tenure | : | Freehold |
| Land Area | : | 17 acres |
CONTACT INFORMATION
Fish Farm
Ayer Masin, Pontian,
Johor, Malaysia.